On October 17, 2023, the International Center for Refugee and Migration Studies (ICRMS) held an orientation session for the Afghan refugee students selected for the Second Crash Course program. The session commenced with a heartfelt recitation of the Holy Quran by one of the refugee students.

Mr. Hafeez Ullah, the Communication Assistant at ICRMS, moderated the session. He provided a comprehensive overview of ICRMS's unwavering commitment to supporting Afghan refugees in Balochistan. He introduced the Crash Course, outlining its fundamental objectives, and shared compelling data from prior programs, showcasing their positive outcomes, following interactive sessions with Afghan refugee students. Following this, Mr. Sami-ul-Haq, an Afghan refugee student, was invited to the stage to recount his inspiring success story. His dedication and hard work culminated in an impressive 56% score in the National Aptitude Test (NAT), a test required for admission at universities all over Pakistan.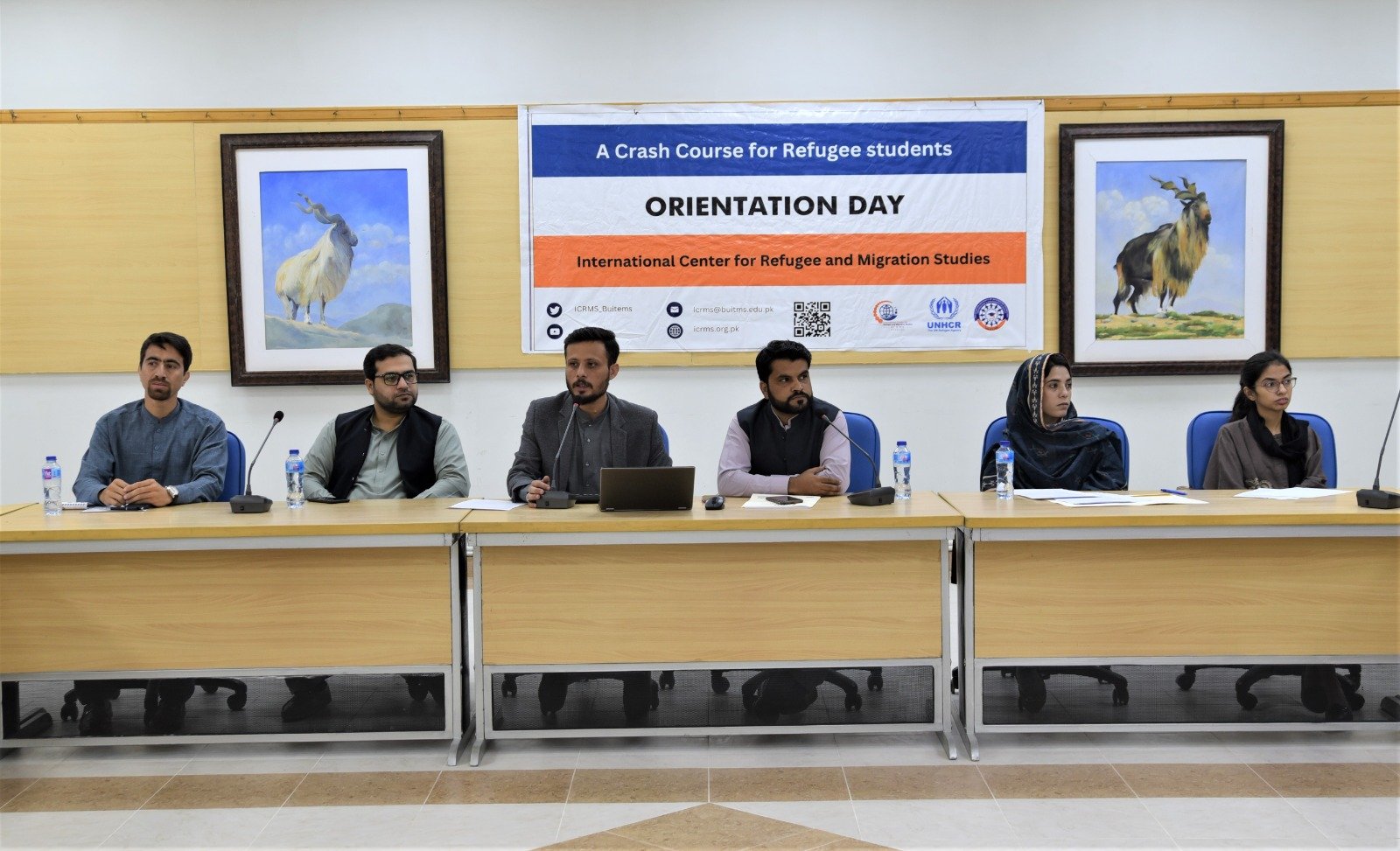 Afterward, Mr. Muhammad Kazim, Reporting Assistant at ICRMS, stepped forward to present the Student Acceptance Letter to the shortlisted students. In a clear and concise manner, he explained the university's rules and regulations, as well as those set by the ICRMS, ensuring a fruitful 45-day crash course experience. Following the instructive session, Ms. Maira Mahmood, the Liaison Officer at ICRMS, and Mr. Shehzad Amin, the Project Manager were welcomed for their thoughts. Their insightful remarks resonated with the students, highlighting the invaluable exposure and learning opportunities awaiting them at BUITEMS. The session concluded with the formal announcement of the crash course commencement date and a memorable group photograph of students and facilitators.