On May 2, 2023, UNHCR's Deputy Representative, Ms. Tammi Sharpe, visited BUITEMS to interact with faculty and staff, refugee students, and to visit the National Incubation Center (NIC-Quetta), the International Center for Refugee and Migration Studies (ICRMS), and the sports facilities that were initiated by UNHCR.
The objective of the meeting was to appreciate BUITEMS' efforts in providing borderless education and easing access to education for Afghan refugees, as well as to discuss ongoing and planned activities of ICRMS for 2023. The UNHCR team interacted with Afghan refugee students and appreciated ICRMS' efforts and BUITEMS' collaboration for the last six years. Dr. Rahila, Director of ICRMS, briefed the UNHCR team and all the guests about the planned activities of ICRMS for 2023. The junior and senior researchers of ICRMS in 2022 also presented their research findings and future research avenues.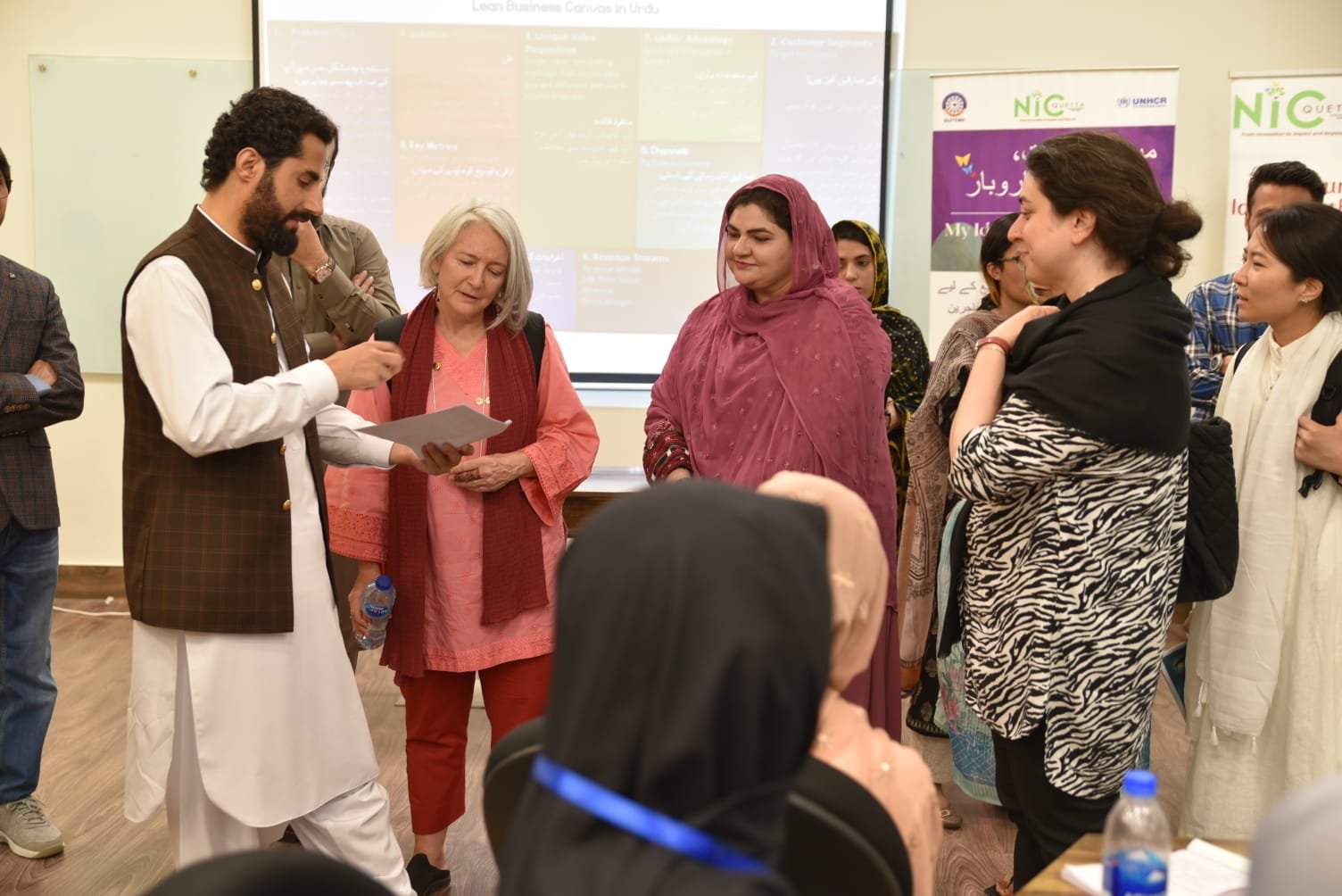 Following the meeting, Ms. Tammi Sharpe and the UNHCR team visited the NIC-Quetta, where they were briefed about the ongoing incubation programs supported by UNHCR. They also visited the sports facilities, including a jogging track, female fitness center, Futsal ground, and snooker table, initiated by UNHCR. Dr. Rehman, acting Vice Chancellor BUITEMS, thanked UNHCR for their support in promoting education and well-being in Balochistan and for the initiative to establish sports facilities to benefit both the refugee and local communities. The visit of UNHCR's Deputy Representative was an opportunity to strengthen the partnership between BUITEMS and UNHCR and to continue working together towards a brighter future for refugees and host communities in Pakistan.