The Third Exposure Visit of Shaheed Habib Ur Rehman School and College took place on July 11, 2022, at BUITEMS (Balochistan University of Information Technology, Engineering, and Management Sciences). A total of 55 male students were warmly welcomed and gathered in the pink hall. The session commenced with recitation from the Holy Quran, followed by an introductory video showcasing the facilities and resources of BUITEMS. The video aimed to inform the Afghan refugee students about the opportunities available for them to access these resources and secure admission in universities in Balochistan and Pakistan. Post-video screening, numerous refugee students inquired about the admission procedures at BUITEMS and other universities, as well as the availability of scholarships, funding, or financial assistance for them.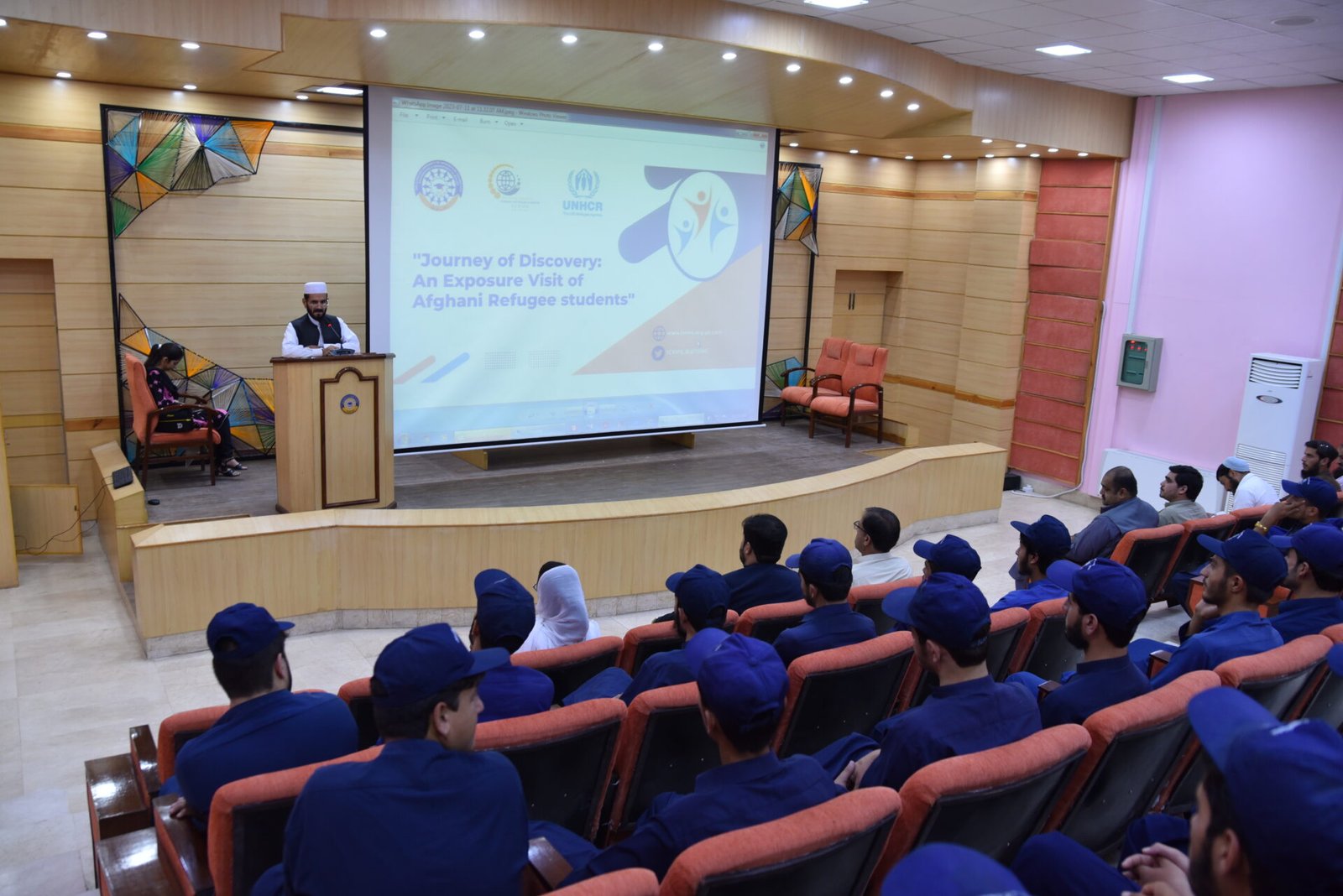 Subsequently, an introductory video of the ICRMS (International Center for Refugees and Migration Studies) was presented, providing an overview of its past and current activities. The students were also informed about ICRMS' social media networks, which serve as a platform for receiving updates on upcoming events and relevant activities. The principal addressed the students, emphasizing the significance of education in nation-building and encouraging them to pursue higher education in Pakistan. He highlighted the range of departments beyond Medical and Engineering where their dreams could be nurtured. The students actively participated, raising queries about the admission procedures.
Following the interactive session, the students were taken on an exposure visit of BUITEMS. They visited various facilities including the Sports Complex, Fitness Gym, Library, Digital Library, Labs, Laboratories, Youth Development Center, National Incubation Center (NIC), and Research Center. During the visit, the students were provided information about the sports facilities available to them, the process of library membership, and the entrepreneurship and skill development opportunities for refugees at NIC.
Additionally, the students visited the ICRMS office, where Mr. Hafeez Ullah, the Communication Officer, enlightened them about the availability of mentoring, career counseling, and assistance related to university admissions or ICRMS activities/events. The students were encouraged to stay updated through ICRMS' website, YouTube channel, and Twitter handle.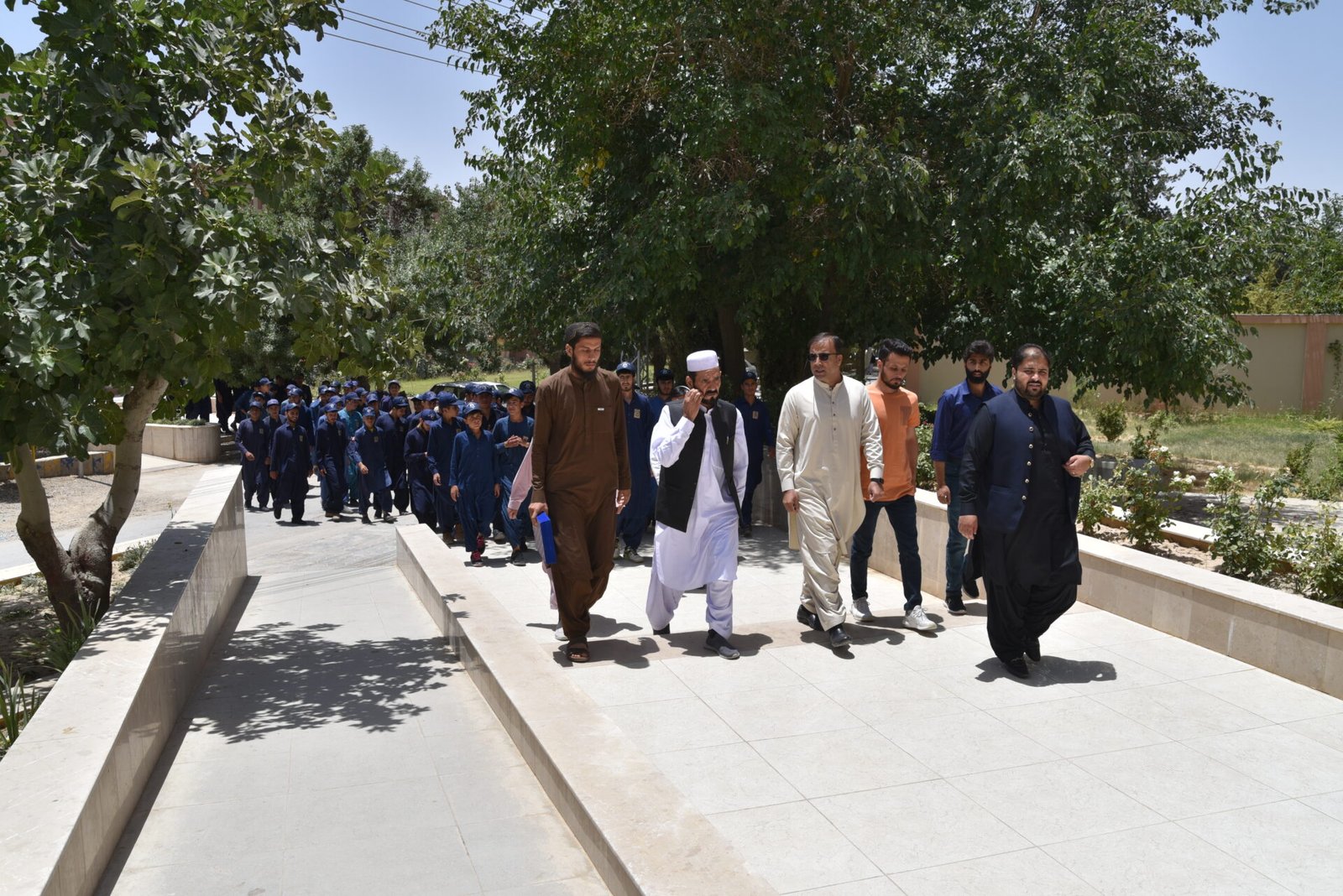 Finally, Mr. Manzoor Hussein, Director of Academics, presented a shield to the principal, and certificates were distributed among the students. They were also provided refreshments at the sports complex, concluding the visit on a positive note.