On July 17, 2023, the fourth career counseling session took place at Saranan Camp School No. 13 (Boys School) and School No. 14 (Girls School). The sessions were successfully organized through the collaboration of the SOCIETY organization. A total of 36 boys and 60 girls attended the separate sessions held at their respective schools. The primary objective of the second session was to raise awareness about scholarships, fee concessions, and other financial benefits available to refugees, particularly those interested in pursuing higher education at various universities, including BUITEMS. The program proved to be beneficial as it unveiled numerous opportunities for the refugees in Balochistan.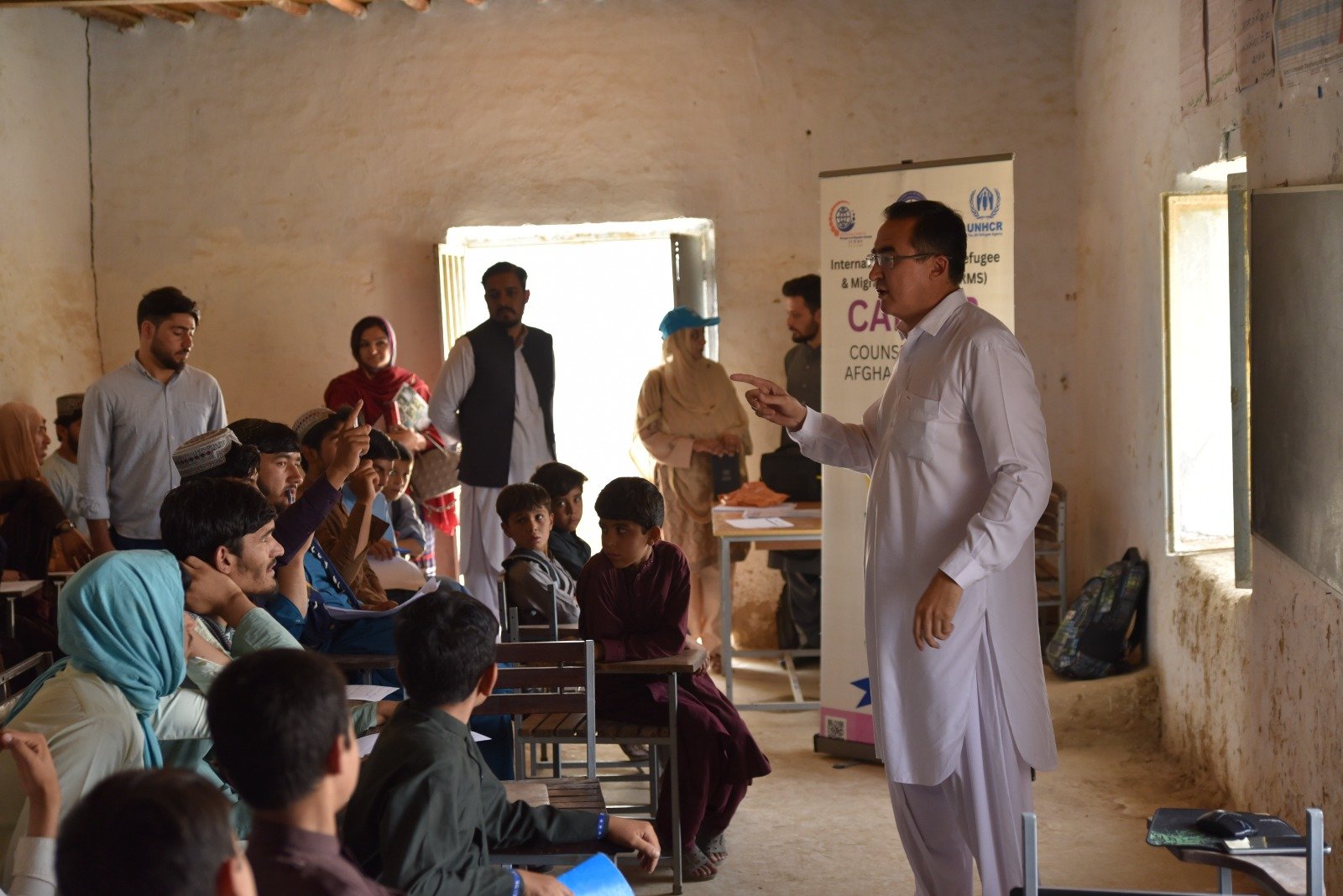 During the sessions, students voluntarily delivered presentations on their major targets and action plans in front of the audience. Their enthusiasm and eagerness to learn about university admissions in Balochistan were palpable. They expressed their desire for a mentorship center where they could receive more specific guidance regarding university admissions. Additionally, the students were informed about the availability of crash courses
Both the teachers and students expressed their gratitude for the opportunity and exhibited a willingness to apply for successful admission to universities. The sessions were observed by Ms. Noreen, Education Associate at UNHCR, as well as Ms. Maria and Mr. Zubair from the SOCIETY organization. The session ended with the certificate distribution and refreshment. leaving a positive impression on the participants. Overall, the fourth career counseling sessions provided valuable guidance and motivation to refugee students, with the girls' higher attendance and enthusiasm highlighting their commitment to their educational journey. The sessions served as a platform to unveil various opportunities available to the students, empowering them to pursue higher education and a brighter future.