The International Center for Refugees and Migration Studies (ICRMS) conducted its annual Senior Research Grants Defense on 26th June 2023 at the Training Hall, SS Block, BUITEMS. The defense was held in a hybrid mode, allowing both physical and remote participation.
The defense began with the recitation of the Holy Quran, followed by introductions of the participants and ICRMS staff. An introductory video provided an overview of ICRMS and its objectives. Ms. Rahila Umer, the Director of ICRMS, addressed the attendees, emphasizing the importance of the research grants and the significance of the topics being explored.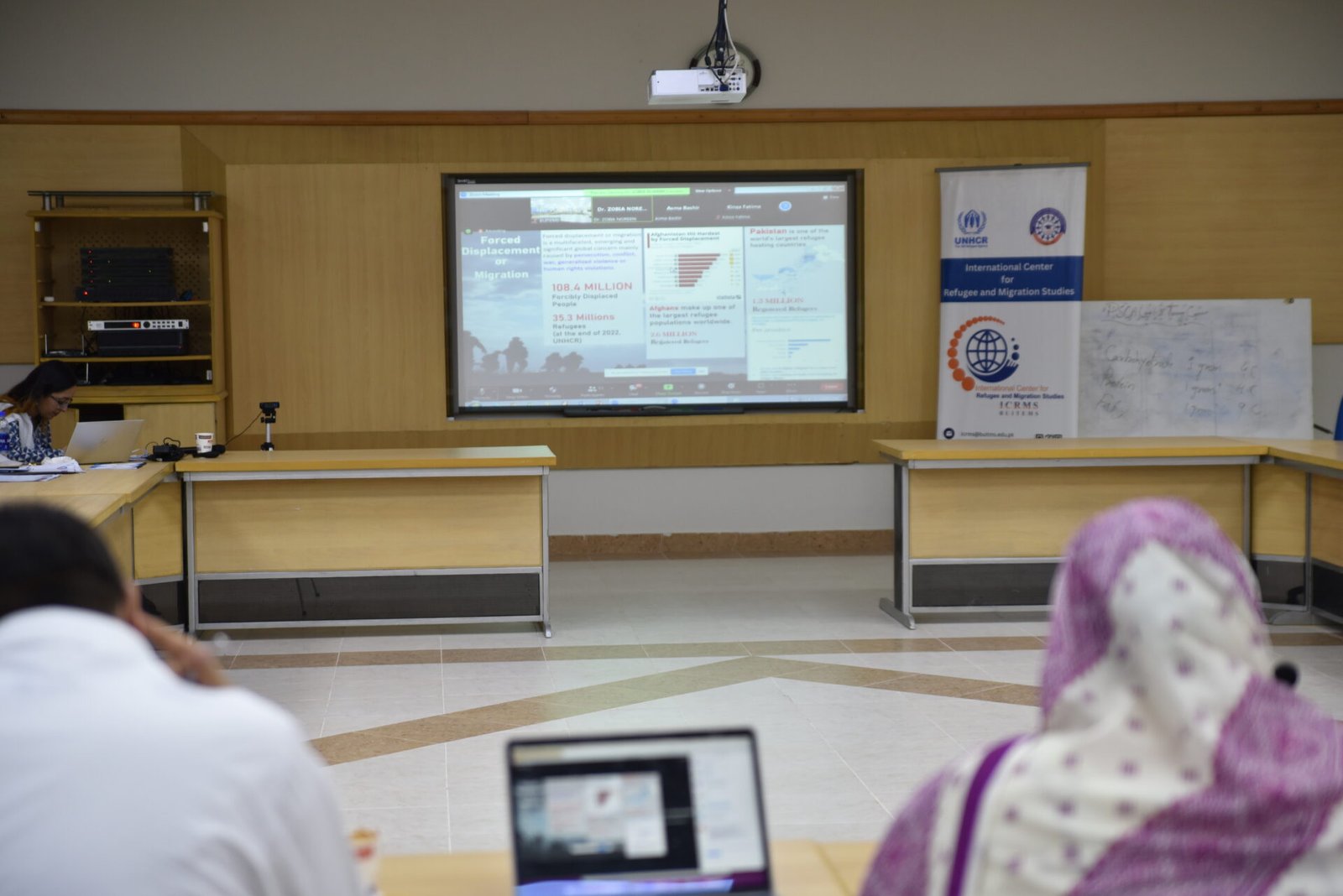 The defense proceedings included opening remarks by a representative of the United Nations High Commissioner for Refugees (UNHCR), followed by an orientation presentation about ICRMS Research Grants. The event was moderated by ICRMS' reporting assistant Kinza Fatima. The shortlisted candidates then presented their proposals, covering themes defined by UNHCR. The principal investigators and their topics were as follows:
Dr. Bashir: Analyzing Gender Roles in Prospect of Influencing Women Empowerment in the Context of Urban and Rural Afghan Refugees Settlements in Balochistan (Protection)
Dr. Asma Bashir: A Mixed Method Approach to Explore the Predictors of Mental Health Challenges, Life Satisfaction, and Coping Mechanism of Afghan Refugee Youth (Health)
Dr. Zobia Noreen: Risk Assessment and Spatial Clustering of Infectious Diseases Among Afghan Refugees (Health)
Noman Nabi: Strengthening Inclusive Education for Afghan Refugees in Balochistan: A Community Driven Policy Approach (Education)
Bakht Noor Khan: Refugee Women in Pakistan: Discrimination Faces and Policy Solutions: Case Study of Loralai Balochistan (Protection)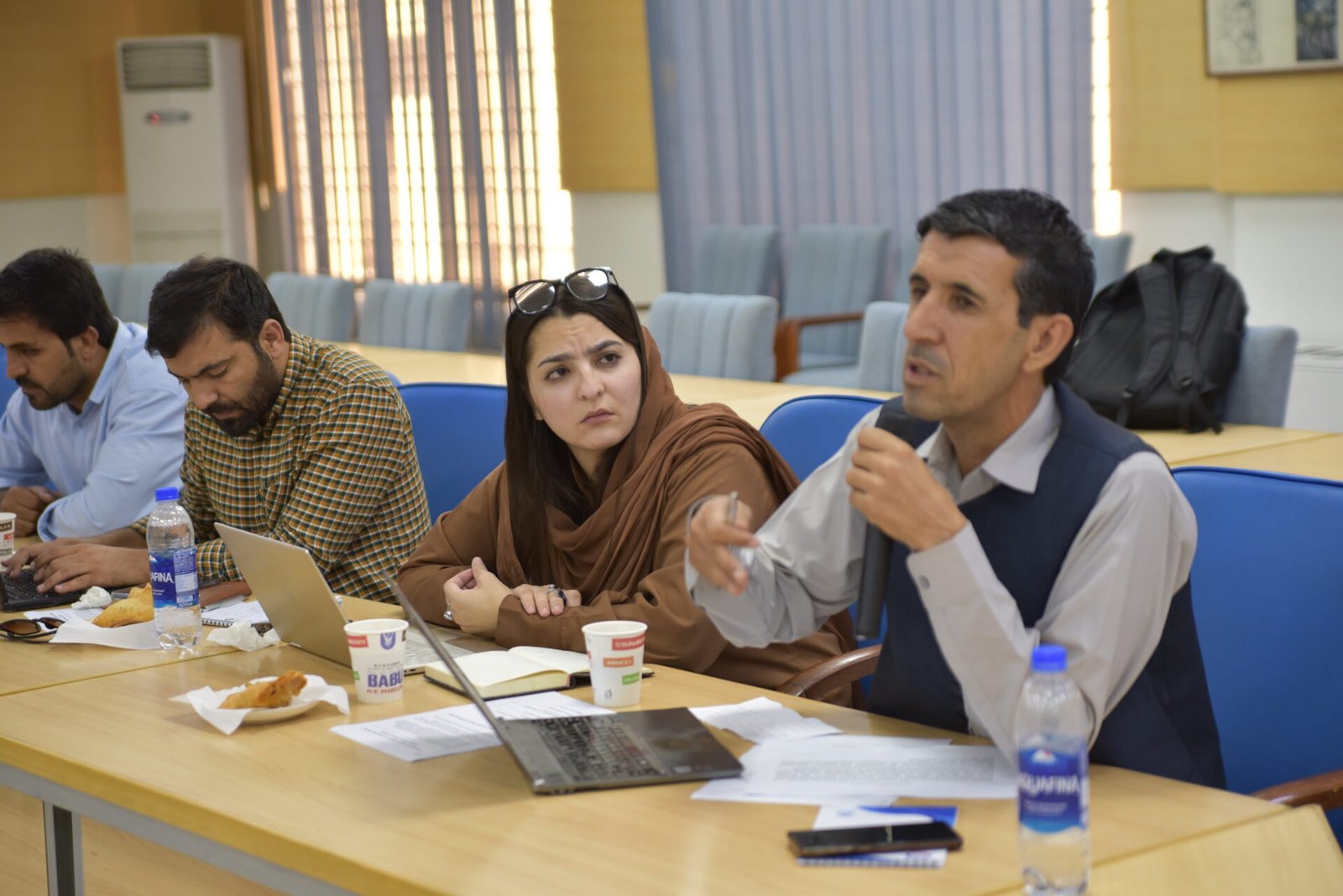 The event concluded with closing remarks and a review session. The proposals were evaluated by Dr. Khalid Khan, Associate Professor of the Department of Economics at BUITEMS, and Dr. Rahila Umer, the Director of ICRMS.
The ICRMS Senior Research Grants Defense provided researchers with a platform to present their proposed projects aimed at addressing various challenges faced by Afghan refugees in Balochistan.