On March 19, 2023, ICRMS held its second career counseling session at Pameer Public High School in Hazara Town Quetta. Over 110 students attended the session, with a majority of 73 females from Pameer Public High School and Rabia Balkhi Public High School. The two counselors, Mr. Muhammad Rasool Shah and Ms. Farishta Durrani, engaged the students in an interactive discussion about the refugee experience in Pakistan.
Mr. Saad Uddin, the Project Manager at ICRMS, began the session by introducing ICRMS to the students. Following him, Mr. Muhammad Rasool Shah shared his own success story of overcoming adversity as a refugee in Pakistan and encouraged the students to be optimistic and self-sufficient in pursuing their goals.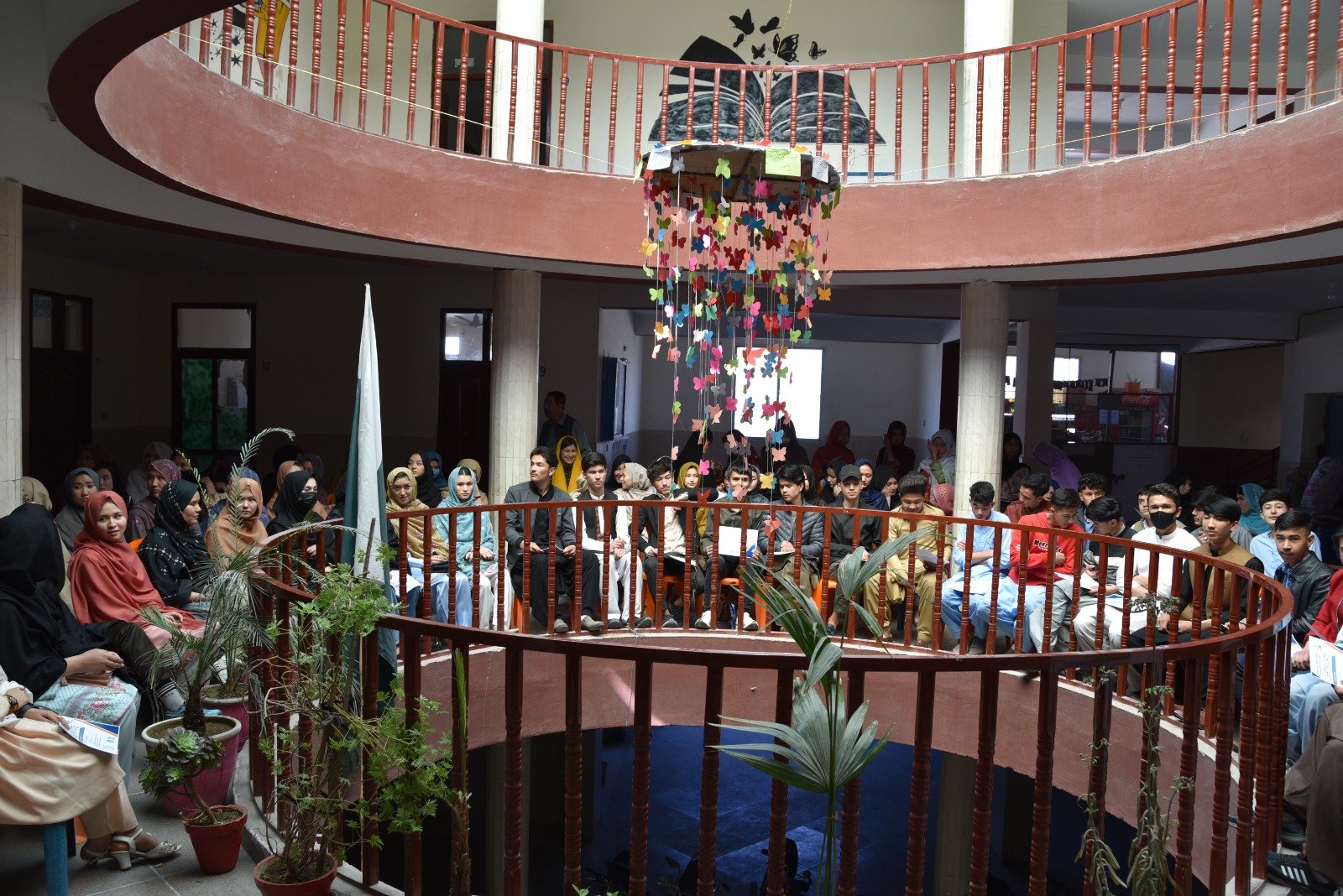 Ms. Farishta Durrani then led a psychological therapy session, where she explained the theory of change and provided students with various ways to cope with stress and anxiety. The students were also asked to participate in interactive activities, such as turning paper into a ship, airplane or flower and writing their future hopes and plans on it.
At the end of the session, the students were briefed on how to pursue higher education in Pakistan and informed about scholarship programs and financial assistance opportunities available to refugees in Balochistan. The day ended with shield and certificate distribution, along with refreshments.
The students were highly appreciative of the session, stating that they learned a lot about their future opportunities and the refugee experience in Pakistan. As one student stated, "As high school students, we need to learn more about the steps and circumstances which we might face after graduation from 12th grade. I really thank the group members for providing such useful information.